Heart Attack: Medical Malpractice
Fatal heart attacks are always sudden and tragic events, but even more so if they could have been prevented. Sometimes doctors fail to properly diagnose health conditions that cause the patient to have a heart attack.
Undiagnosed Heart Disease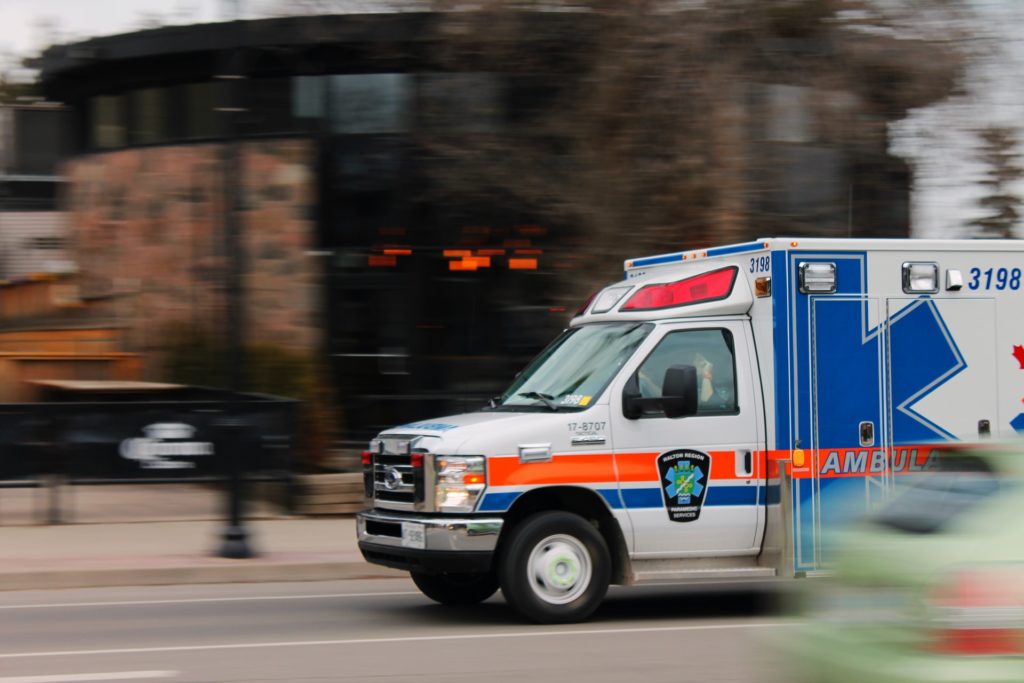 More than 800,000 Americans have heart attacks every year, according to the Centers for Disease Control and Prevention. As such, it is important for doctors to recognize and address the symptoms of heart disease to prevent heart attacks from occurring.
Unfortunately, they sometimes fail to do so. When doctors do not identify the symptoms of heart disease in a timely manner, patients who might have otherwise survived can die.
If you have lost a loved one due to a heart attack that you suspect could have been prevented had a physician not been negligent, you deserve to know more about your legal rights. You may be eligible to file a medical malpractice lawsuit to help recover compensation for your losses. If you have any questions about this subject, reach out to our team at Mourn. We can put you in touch with one of our trusted heart attack fatality attorneys who can discuss your case.
Heart Disease: What You Need to Know
Heart disease is the leading cause of death in the United States. Research from the Centers for Disease Control and Prevention indicates approximately one in four deaths in our country can be attributed to heart disease. In 2017 alone, heart disease accounted for the deaths of 868,662 Americans.
Seeing your doctor regularly can help reduce the likelihood you may suffer from a heart attack. However, doctors do not always provide the quality of care their patients deserve. When this happens, patients may die unnecessarily.
Symptoms of Heart Disease
The potential symptoms one might experience if they have heart disease are wide-ranging. They include (but are not necessarily limited to) the following:
Shortness of breath
Fatigue
Rapid or irregular heartbeat
Difficulty exercising
Chest pain or discomfort
Those are just a few examples. If your doctor notices you are experiencing any symptoms that could be related to heart disease, they may recommend further tests.
Consequences of Heart Attack Fatalities for Surviving Loved Ones
Losing a loved one to a heart attack that should have been prevented can be a devastating experience for a number of reasons. Naturally, the unexpected passing of a close loved one will be emotionally challenging, but it can also increase your financial burdens.
In the immediate aftermath of a loved one's death, you will likely need to pay for a funeral. If your loved one was your family's main financial provider, you will also have to adjust to a sudden loss in income. Additionally, they may have served an important role in your family that another individual will now have to fill. For example, if they usually tended to your children, you might now have to pay for childcare services.
You likely deserve to be compensated accordingly if your loved one's passing was the result of a doctor's negligent failure to recognize common heart disease symptoms. Strongly consider reviewing your case with a wrongful death and personal injury attorney for more information.
Resources Available for Family Members
If you suspect a loved one would still be here had a doctor not overlooked the signs of heart disease, it is recommended that you reach out to the legal experts at Mourn. They can help with the following:
Reviewing the Circumstances of Your Loved One's Death
It is often challenging for the surviving loved ones of a heart attack victim to know whether they have grounds to seek compensation. This is because it may not be clear whether their condition was unavoidable or if a physician failed to properly do their job.
Our heart attack fatality attorneys can review your case and determine if you may have justification to file a medical malpractice lawsuit. They can help you better understand whether you should proceed with taking legal action.

Conducting an Investigation
To recover compensation in these circumstances, you must prove that a doctor's failure to identify and address a loved one's heart disease symptoms genuinely represents a breach of the standard of care a physician is expected to provide. This often requires gathering evidence to support your case, including medical records, employment records, and more.
This is another reason to seek assistance from Mourn. Our legal partners have the resources necessary to thoroughly investigate and build your case.
Filing Your Claim
To put together a strong medical malpractice claim, you must complete numerous tasks. They include gathering sufficient evidence, documenting your losses resulting from a loved one's preventable death, filing paperwork, coordinating with medical experts, and more.
After losing a loved one to undiagnosed heart disease, your main goal should be to focus on the needs of yourself and your family. The wrongful death legal experts at Mourn can handle the process of putting together a claim on your behalf.
Negotiating
When you file a medical malpractice claim, you are not technically seeking compensation from a physician directly. It is much more likely that their insurer will be responsible for paying you if you win your case.
Although insurance companies serve valuable purposes, they are still businesses whose owners are motivated to protect themselves and their businesses financially. That is why it is not uncommon for insurance companies to first offer settlements that may be less than claimants truly deserve based on the extent of their losses.
It is therefore sometimes necessary to negotiate with insurers to obtain a fair settlement. While no honest attorney will be able to promise you will recover a specific amount of money, hiring a lawyer to handle the negotiations on your behalf will typically help you secure a more appropriate payout.
Our Legal Advocates Are Here to Help
If you lost a loved one because a doctor did not properly diagnose their heart disease, you might be eligible for compensation. A member of our team at Mourn may be able to help you pursue what you might deserve.
Schedule a free legal consultation with our wrongful death experts today to discuss your options. You will not pay any legal fees unless we secure compensation for you first.
Let us help you.
We can help you take the next steps toward closure.