Follow the light.
The sudden loss of a loved one can make you feel like you are in the dark. Our resources and experts are here to help survivors find financial assistance, legal help, counseling, and more. Turn on the light, and let Mourn illuminate your next steps.
While loved ones are just beginning to grieve the loss of a family member, they are often faced with additional stressors that can make the healing process even more challenging. From burial and memorial arrangements to a sudden loss of income, family members are often forced to deal with immeasurable stress during their darkest times. 
We understand how overwhelming a loved one's passing can be. That is why we've compiled resources to make it easy for you to find the help and support you need. Our network of grief counselors, wrongful death legal experts, funeral and memorial homes, and more are all one click away. Let Mourn illuminate your path towards healing. 
We are here to help
We can help you take the next steps toward closure.
Financial Help for Families
The death of a close loved one, particularly if they supported your family financially, often comes with numerous expenses and financial instability. Past medical bills and funeral and memorial expenses are often just the beginning of a long road of financial uncertainty for some families. 
In some cases, families may be eligible for compensation to help recover these losses. This may include survivor benefits through workers' compensation and/or legal action if your loved one's death may have been caused by the negligence or carelessness of another. 
How Our Experts Can Help
The insurance and legal experts at Mourn can help ensure your family receives all of the compensation you may be eligible for after a loved one's death. This may include helping you fight back against wrongly denied life insurance claims, filing for survivor benefits under workers' compensation, and/or filing a wrongful death lawsuit. Our experts will look at each aspect of your case to help you pursue every avenue of potential compensation. 
What To Expect When Filing A Life Insurance Claim
Many families assume that once they've submitted a life insurance claim and death certificate, an insurer will automatically pay them the benefits they are entitled to. However, it isn't always so easy. Sometimes insurance companies wrongly deny valid claims.
An insurer may try to avoid paying you by claiming that your loved one's death did not qualify under the terms of the policy. If this happens, it does not necessarily mean that you are out of hope. Contact the insurance experts at Mourn to see if you may have grounds for challenging your denied claim.
Our Experts
Mourn has a network of trusted lawyers, counselors, insurance experts, and more who can help you navigate the aftermath of a loved one's death.
Read our latest blog posts.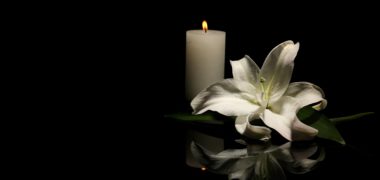 While a lawsuit can never replace the loved one who has passed away, wrongful death law was designed to bring some financial assistance to the deceased's survivors.
Let us help you.
If you lost someone, let us help you take the next steps towards closure.