Mourn helps survivors navigate the unique hardships that a loved one's death may bring. Our comprehensive resource center and nationwide network of experts and advocates are dedicated to helping families find closure.
The death of a family member can turn your life upside down. While its effects may become less severe as time moves on, they will never fully go away. In addition to the emotional toll that grief presents, survivors may also face considerable financial burdens as they mourn their loved one. 
At Mourn, we believe that families who experience a loss should be allowed to grieve and heal—without having to deal with additional stressors and complexities that death often brings. Our team is committed to helping families find the financial, legal, memorial, and counseling resources they need to have the best chance of finding peace. 
In America, it can be expensive to die. The average total cost for a funeral and burial is between $7,000 and $15,000. Everything from the casket to the burial plot to the death certificate and the flower arrangements comes with a price tag.
Depending on the role that the deceased played in your family, their loss can permanently affect your financial situation. The sudden loss in income may likely require a change in your lifestyle, particularly if their salary was your primary source of income.
The sudden financial consequences that loss can bring are stressful enough on their own. However, they often come at a time when people are in the depths of grief.
Every year, an average of 2.5 million people die in the United States. Each of these people leaves five grieving survivors behind. While grief is experienced differently by each person, it typically includes feelings of shock, denial, anger, guilt, and depression. It may also be accompanied by physical symptoms, including loss of appetite, weight gain or weight loss, insomnia, fatigue, and more.
These emotional and financial effects can compound into an overwhelming amount of stress. As you navigate the first chapter of your life without your loved one, let Mourn help you secure the resources you need.
We are here to help
We can help you take the next steps towards closure.
With Mourn By Your Side, You Can Focus on Healing
In the aftermath of a loved one's death, you may have to do one or more of the following:
Challenge a wrongly denied life insurance claim
Navigate the complexities of filing for survivor benefits through workers' compensation
Investigate how your loved one's death occurred and who may have been responsible
File a lawsuit against a negligent party who may have caused your loved one's death
Each of those tasks is difficult enough in the best of times. But when you are forced to navigate legal and administrative hurdles while you are grieving, it can seem unbearable. That is why we recommend you reach out to Mourn. We can match you with trusted legal and insurance experts near you who can give you the space and time to properly heal.
Our Experts
When you contact Mourn for a free case review, you'll be connected to a network of trusted legal, insurance, and counseling experts near you.
Why Contact Mourn?
What makes Mourn unique is that we have gathered resources necessary for every aspect of the grieving process—from filing insurance claims to obtaining counseling to assist with your long-term emotional wellbeing.
When you contact our team for a free consultation, we will match you with trusted professionals near you. With help from our network of partners, you can lean on Mourn to help you in your darkest moments.
Read our latest blog posts.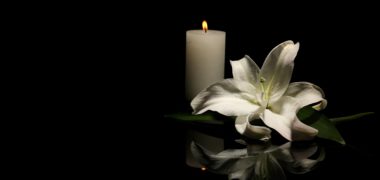 While a lawsuit can never replace the loved one who has passed away, wrongful death law was designed to bring some financial assistance to the deceased's survivors.
Let us help you.
We can help you obtain the resources you need to heal.