Every year, more than 30,000 motor vehicle accidents in the U.S. result in fatalities. When they do, surviving loved ones may be able to recover compensation if the accident was caused by another driver's negligence.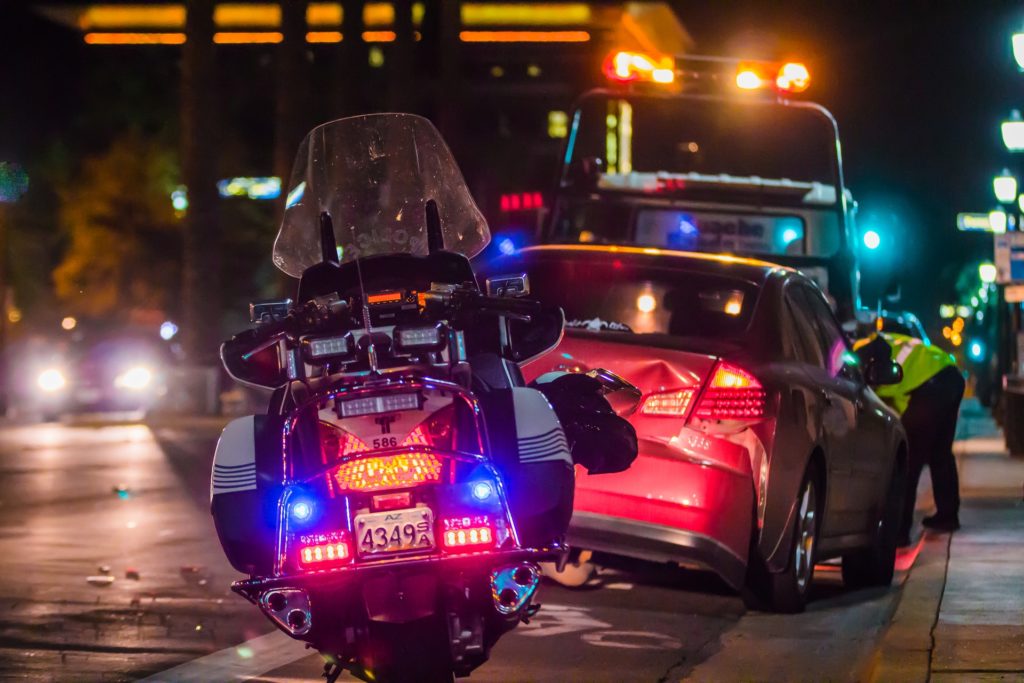 Motor vehicle accidents can leave victims with major injuries that may impact their quality of life for years to come. Some of these injuries may be fatal.
Hopefully, you and your loved ones will never be involved in such an accident. If someone close to you does lose their life in a motor vehicle accident, you might be able to secure compensation for such damages as funeral expenses and loss of support and future income. This typically involved filing a wrongful death lawsuit against the other driver or similar party who may have caused the crash.
Schedule a free legal consultation to learn more about your rights. One of our legal experts at Mourn can review the details of your case for free to see if you have grounds to pursue compensation.
Fatal Car Crash Statistics
Unfortunately, data indicates that motor vehicle accident fatality rates are on the rise. According to the Department of Transportation's National Highway Traffic Safety Administration, in 2020, approximately 38,680 people lost their lives in motor vehicle accidents on America's roadways. This is the highest number of motor vehicle accident fatalities in the United States since 2007.
The NHTSA's report touches on the fact that motor vehicle accidents resulting in death were surprisingly common in 2020 despite the COVID-19 pandemic keeping many drivers off the road. These numbers show that even when traffic density is relatively low, drivers must exercise caution to avoid major collisions.
Causes of Fatal Motor Vehicle Accidents
Taking all necessary safety precautions and obeying the rules of the road are basic steps you can take to minimize your chances of being involved in a serious motor vehicle accident. However, even if you prioritize driving safely and responsibly, it is possible to be involved in an accident that someone else caused. Ultimately, you are only able to control your own choices behind the wheel.
Motor vehicle accidents occur for a number of potential reasons. They include the following:
Speeding
Driving under the influence of drugs or alcohol
Driving without proper rest, as sleep deprivation has been shown to impair one's ability to safely operate a motor vehicle in much the same way as alcohol
Distracted driving, including using smartphones
Failure to yield the right of way
Aggressive driving
Failure to check one's blind spot when changing lanes
Factors that may influence whether a motor vehicle accident will be fatal include:
The speed of the vehicles involved
The size of the vehicles involved
Whether drivers and/or passengers were wearing their seat belts
Whether individuals were on a motorcycle, bike, or were a pedestrian when they were struck by a vehicle
The age and physical condition of those involved in the accident
How many vehicles were involved in the accident
When Are Others Considered Liable for Motor Vehicle Accidents?
You may be able to recover compensation if a loved one was killed in a motor vehicle accident. Although the means by which you pursue compensation after an accident can vary from one state, you can typically take action by filing a wrongful death lawsuit against the negligent party who may have caused the accident. Their insurance provider, not necessarily the driver themselves, is typically who compensates victims.
The important point to keep in mind is that you must prove an accident was caused by another driver or party in order to recover compensation. This typically requires conducting a thorough investigation into the cause of the crash. Another driver may not always be the negligent party responsible for an accident occurring. For example, accidents sometimes happen because of vehicle defects that may have been overlooked during the design or manufacturing phase. This is why conducting an investigation can be critical for the success of your claim.
While you may not have access to the resources needed to conduct an investigation and gather supporting evidence for your case, the legal experts at Mourn do.
Compensation After a Fatal Car Crash
Nothing can replace the presence of a lost loved one. However, after a motor vehicle accident death resulting from someone else's negligence, you could potentially recover compensation to help ease the financial burdens left in their absence.
The losses for which you may be compensated can vary somewhat depending on your state. You can generally recover compensation for your economic losses, such as:
Burial, funeral, and memorial expenses
Loss of your loved one's future income
Loss of estimated inheritance
Past medical bills for treatment of your loved one's injury prior to their passing
You may also be compensated for other losses that do not have a clear monetary value, such as the loss of parental guidance, companionship, household support, and more.
Our Legal Advocates Are Here to Help
Losing a close loved one in a motor vehicle accident is an experience no one should have to go through. Although no one can fully make up for this loss, you do deserve to know more about your legal options. Schedule a free case evaluation with a legal expert at Mourn to learn what your rights may be for pursuing compensation. Our team of wrongful death lawyers and counsellors are here to offer the legal assistance and support you need.
Let us help you.
We can help you take the next steps toward closure.